Happy 8-8-08!!!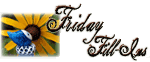 1. You know you're old when
you go to bed before your kids!
2. My heart is divided between
going to bed
and
finishing this post!
3.
Sleep
is what I need RIGHT NOW!
4. I have felt the
pain of losing a child
I have known the depths of
sorrow and grief.
5.
Gah
, won't these people
let me sleep!
6.
Be grateful
as soon as you can!
7. And as for the weekend, tonight I'm looking forward to
going to dinner with my hub, getting unpacked from girl's camp, and going to bed early so I can catch up on my sleep!,
tomorrow my plans include
my long run (hopefully a 12 or 13 miler) and then taking the boys to a Make a Wish event (Fire, Water, & Ice Festival) in

SLC

at

Oquirrh

Park
and Sunday, I want to
take a nap! Yes I know I sound obsessed with sleep! I have good reason for that...I just got home from girl's camp...AKA a "sleepless week of NO sleep!" (but oh so fun!)

1. My favorite bedtime attire is comfy shorts and a comfy shirt in the summer and warm and soft fleece lounge pants in the winter.

2. The perfect meal would include lasagna with a hearty side of green salad and garlic bread and a big glass of ice water. And of course some kind of gooey chocolate dessert!

3. The most memorable girl's night out I've ever had was when me and my sister-in-laws had our annual Sister's Fling and we dressed up like Gilligan's Island characters (I was Maryann) and we had a fabulous non-talent show. Good memories of that one!!! That was in 1999 (or around there) I was a-hem-years-old.

4. My earliest memory is for that one go here.

5. The family is gone for the evening and I will spend my time that's a toss up between watching a video, shopping, or cleaning the house. I like to clean when no one is around and I know it will stay that way for at least a little while!

6. Right now I am blogging while watching the opening ceremonies of the Olympics.

7. When I am done blogging, I am going to bed!!! Zzzzzzzzzzzzz.....