Another Halloween has come and gone...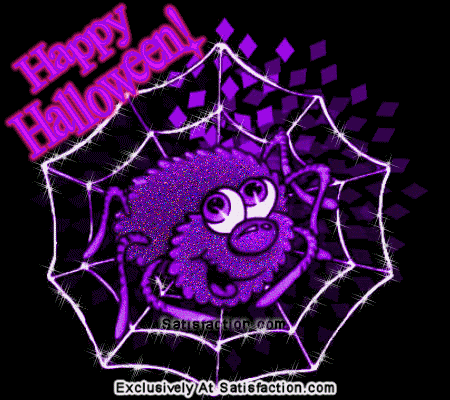 But it was fun while it lasted!
*My Dad
*Bryce and his buds
*McKay - the first year he didn't go trick or treating! Waaa-waaa! He went to a party instead!
Bryce and buds.
WARNING:

Loooooooooooooong post! Or in bloggy terminology a "Blogopotamus" (I can't help it! I love Halloween!)

Look who the cat dragged in! Oh wait...she is the cat!

This is my sweet little friend Jaida (on left). She comes to my house every year because she knows I will always have a special treat for her....giant chocolate candy bar! We are chocolate buds for life! Isn't she just beautiful???
The youth in our church had a Halloween Carnival. This year they made an amazing spook alley. This is Taylor (as the surgeon) and Adam as the patient. It was dark in here, but my flash got the good and gory details. Ew! Disgusting! This is not my favorite part of Halloween (the gore!), but they did a real good job with it.
Guess what I dressed up as???


A few of my Young Women. They looked so good!
McKay didn't want to go all out this year and so he just wore his football uniform to the carnival.
Here is my little bud Logan. Isn't he just soooo stinkin' adorable? Whenever he sees me he asks for chocolate (which I am happy to provide!) At the carnival, he asked, and so I told him to take a bite. Look at the look on his face...too funny!

More photos of the carnival. We had tons of games for the kids and then a trunk or treat at the end.
Since this is my first Halloween with a blog, I wanted to add some photos of Halloween through the years...like I said, loooooooooooong post! (mainly for history purposes for me, so watch out or you might fall asleep!)
In no chronological order
Me and McKay with a Cat Litter Cake we took to Bryce's Hockey Party.
Mmmmm............


McKay and Grampy
Last year's pumpkins. This is a cool Ninja Turtle McKay did.


Seth and Taylor and Ben and Bryce eating on Halloween

Boys and friends carving pumpkins
Ben's pumpkin (it says Ben)
Me and Jaida with her little brother Levi - 2007
McKay and me with the

PURPLE

Spider Cake
Bryce, McKay, me, and Taylor at the Hockey Party - 2007
Cruella Devil - 2007
Sky caught being silly...
Justin, Carson, Cooper, and McKay - 2006
Halloween 2006

Little Miss Jaida again!
I want my Mummy! -McKay-
McKay as a Man in Black -2005-
Tyson, Taylor, Tyler, and McKay -2005-

Frankie (Taylor) and Donatello (McKay)
On Halloween night, my parents and brothers family usually join us for dinner. We traditionally have soup in pumpkin bread bowls and I get a little creative with some fun Halloween gory food. The photo above has Witches Finger Cookies with bloody nails, and the one below has bloody eyeball ice cubes and Mummy Finger Wraps.
I like making Halloween Haunted Gingerbread Houses. There is less stress at Halloween than at Christmas!
The Ninja's are Taylor and McKay. My three nieces with Ally.
We had a blizzard on Halloween in 2004 (I think). It was a huge storm and so we arranged to have everyone go to the church and bring their candy there so everyone could trick or treat inside. That was fun!
Like I said....that was fun! My brother and Dad after a little too much um...candy.
A few of me and Dave's costumes through the years.


(yeah...and I know how to USE it!)
Greased up!

Dave as the Grandma of Larry Johnson - the basketball player!
This was in about 1990.
Cat Woman and Bat Man
1992
Zorro and Elena (I dyed my hair black for this costume after this pix, but can't find that photo!)
A pregnant Maid Marion and Robin Hood

1996
No explanation necessary
These go way back! Ooooh...good memories! Click to enlarge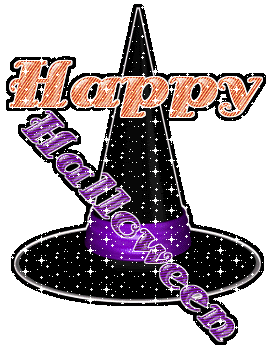 For a couple more (as if!) go
here
.